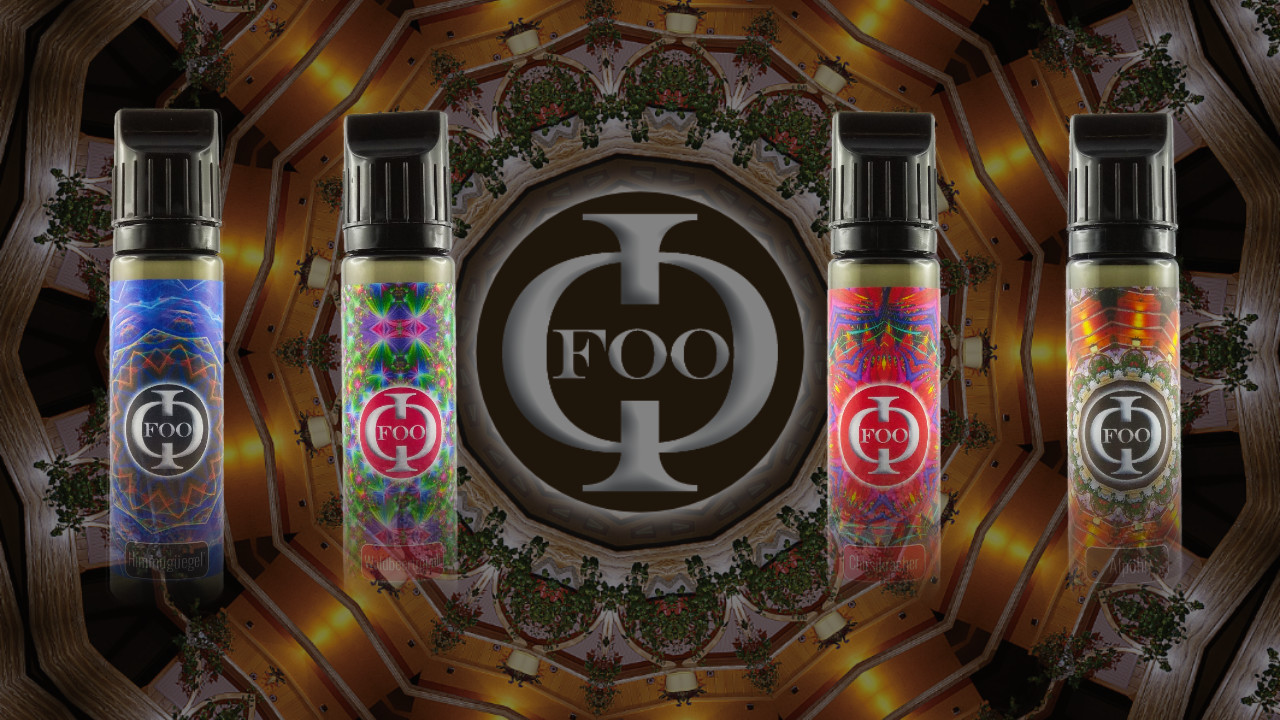 FOO fluids contain only food-approved ingredients.
For the basic production we only use propyleneglycol and vegetable glycerin, which comply with the German Pharmacopoeia (DAB) or the European Pharmacopoeia (Ph.Eur.).
The flavors we use are from carefully selected manufacturers.
No flavor enhancers, sweeteners, dyes or auxiliaries are added to FOO fluids.
FOO Fluids are developed, produced and bottled with great pleasure and passion under the greatest care and hygienic conditions in Switzerland.
FOO fluids are to be used exclusively for vaping devices for the pleasure of steaming!